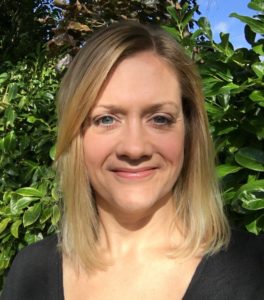 I am qualified and have a UKATA Postgraduate Diploma in TA Practice (Dip TA Practice). I am also continuing in studies to work towards my CTA qualification. I work in private practice and in the voluntary sector offering counselling and psychotherapy in West Sussex.
I am fully insured and am a member of the following associations;
BACP – British Association for Counselling and Psychotherapy
UKCP – UK Council for Psychotherapy
UKATA – UK Association for Transactional Analysis
EATA – European Association of Transactional Analysis

ITAA – International Transactional Analysis Association
I work in accordance with the Codes of Ethics and Professional Practice of these professional bodies.
Where to find me
My private practice is in Washington and Horsham, West Sussex. Alongside my private work I also work with As You Are, a counselling service for people living in and around Southwick and also Carers Support Sussex, a charity providing support for carers in west Sussex.
Qualifications and Training

My initial training in Transactional Analysis provides a fundamental basis and structure to my work. Transactional Analysis is a modality of psychotherapy that provides a useful framework to help understand how people are structured psychologically. It helps us to understand how people function and how they express their personality in terms of behaviour.
While I primarily use Transactional Analysis in my work, I also call on other resources and tools depending on your needs. Since my original training I have also incorporated techniques from other ways of working such as Trauma training and Mindfulness. I will draw on such complimentary methods that facilitate growth and change from the areas I have trained in below.
UKATA Diploma in TA Practice
Advanced Clinical Training in Transactional Analysis
TA101 Certificate
Certificate in Counselling Skills
Certificate in Trauma Therapy
ASIST Training (Applied Suicide Intervention Skills Training)
Anger Management
Psychosexual Therapy
Working with Couples
Mindfulness Based Stress Reduction (MBSR)
Adult Safeguarding
LGBTQ Awareness
How I work
I believe that the most important aspect of our therapeutic relationship is the connection to be made between us. What may work for one person may need something different for another. A strong therapeutic alliance is where real change can occur. I will take into account your needs and goals and take a pluralistic stance. This mean that I consider how different therapeutic methods may benefit you at different points in time. Together we will help you identify what is it you want from therapy and how to achieve your objectives. Whether you know or not how you want to work with someone, you will be able to identify what it is you want to gain from therapy.
My focus is to offer you a confidential space to address your needs and work towards a more emotionally fulfilling life. I am adept at being able to help people overcome personal struggles and to find their own inner wisdom and guiding principles. My own guiding principles and intuition are what support my work as a therapist and I support others to gain further personal insight on their own journey.
I aim to provide you with a supportive, collaborative space that allows for time for personal insight and self-awareness. I offer a confidential and safe space that is non-judgemental and respectful of your own experiences and resources.
Background
I have always been interested in people and how we manage our own experiences and make sense of them. We each have our own individual histories and our own frames of reference and ways of understanding them. I am curious about who we are, where we've come from and how it is that we have each come to be how we are and who we are.
It was this interest that led me to anchoring my psychotherapy practice in Transactional Analysis. As a theoretical orientation in psychotherapy, Transactional Analysis highlights the importance of the narratives and life stories that we construct for ourselves and then play out through our lives. I work with people who want further insight into their own life story and I will work together to establish what it is about this story that they wish to change or adapt in some way.
Issues I work with
I have the training and experience to deal with a range of issues including;
ABUSE: Emotional Abuse, Physical Abuse, Domestic Violence, Sexual Abuse, Drug & Alcohol Abuse
ADDICTION: Drugs, Alcohol, Shopping, Gaming, Internet, Sex, Solvents, Technology, Work
DEPRESSION: Bereavement, Depression, Low Self-Esteem, Male Depression
FEARS: Anxiety, Panic Attacks, Phobias, Obsessive Compulsive Disorder/OCD
RELATIONSHIPS: Relationship Difficulties, Divorce and Separation
SELF-HARM and SUICIDE: Self-harm, Suicidal Ideation (thoughts)
STRESS: Anger, Dissociation, Stress, Work Related Issues
TRAUMA: Traumatic Events, Childhood Trauma, Vicarious Trauma
If you want to know more about what I do, please get in touch.